Non-residential Membership Scheme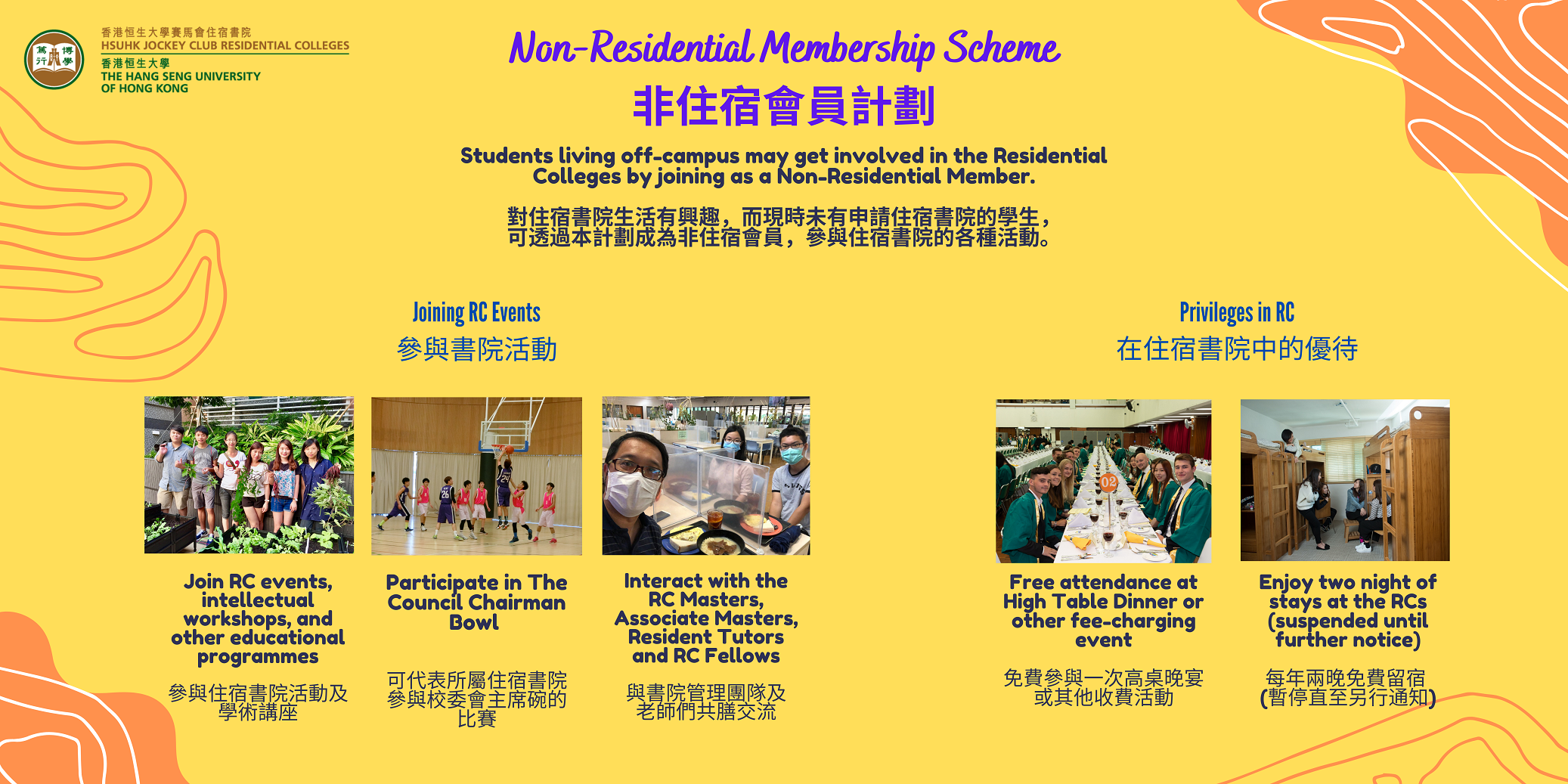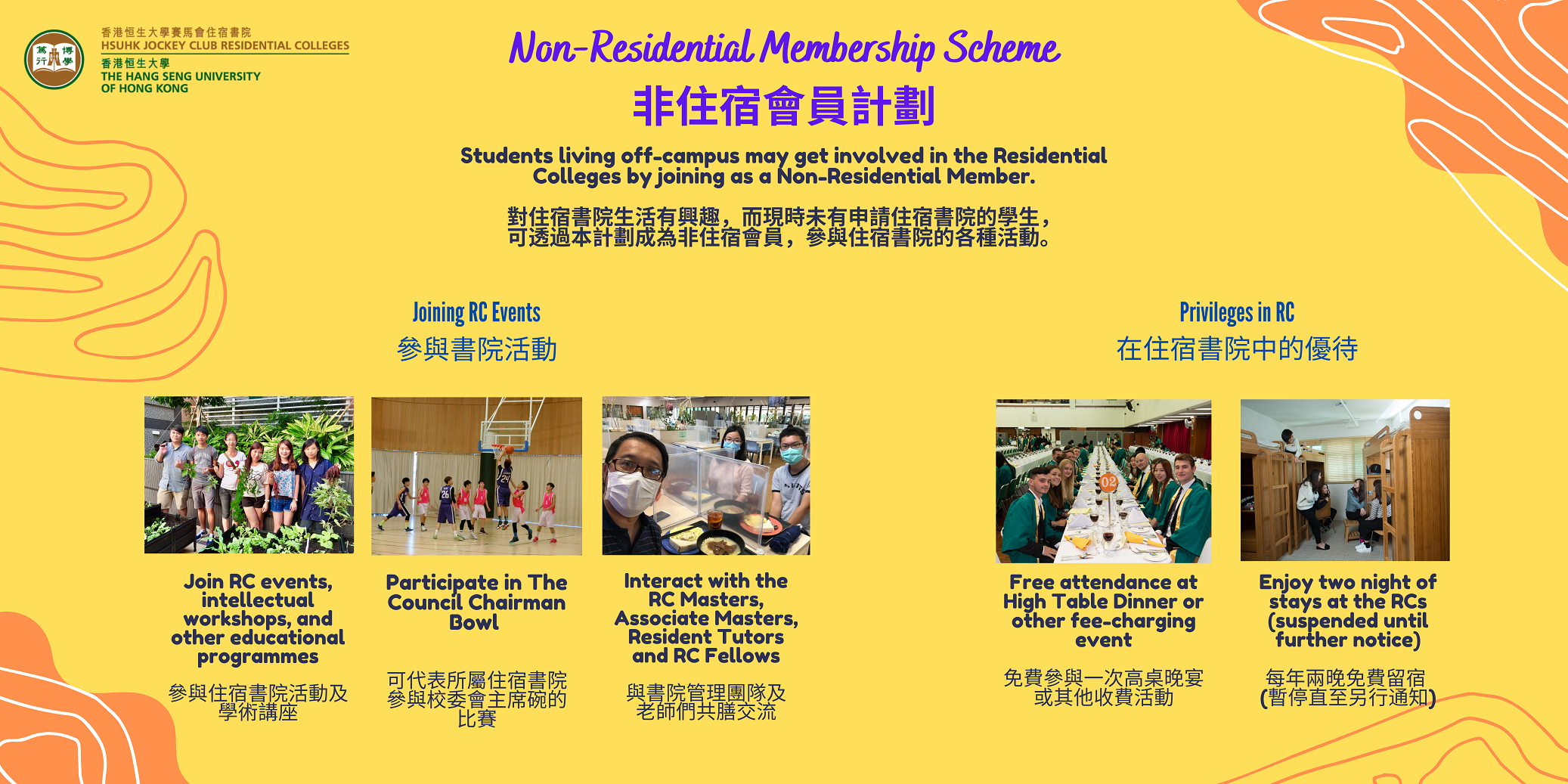 Students living off-campus may get involved in the Residential Colleges by joining as a Non-residential member. Once you have joined the scheme, you will be affiliated in one RC, with opportunities to appreciate dynamic residential life, and interact with faculty members and students.
Students may voluntarily affiliate to one of the RCs. Non-residential members are entitled to:
participate in The Council Chairman Bowl;

join RC events, intellectual workshops, and other educational programmes;

interact with the RC Masters, Associate Masters, Resident Tutors and RC Fellows;

free attendance at High Table Dinner or other fee-charging event;

enjoy two nights stays at the RCs (suspended until further notice).
Fee: One off $200 membership fee, your membership will be valid throughout your undergraduate study.